NMSHE is a multi-pronged, cross-cutting mission across various sectors. It contributes to the sustainable development of the country by enhancing the understanding of climate change, its likely impacts and adaptation actions required for the Himalayas- a region on which a significant proportion of India's population depends for sustenance.
NMSHE seeks to facilitate formulation of appropriate policy measures and time-bound action programmes to sustain ecological resilience and ensure the continued provisions of key ecosystem services in the Himalayas. It intends to evolve suitable management and policy measures for sustaining and safeguarding the Himalayan ecosystem along with developing capacities at the national level to continuously assess its health status.
Recognizing the importance of scientific and technological inputs required for sustaining the fragile Himalayan Ecosystem, the Ministry of Science and Technology has been given the nodal responsibility of coordinating this mission. However, the mission involves valuable cooperation of Indian Himalayan states, the Planning Commission and the Ministry of Environment, Forests and Climate Change to achieve its goals.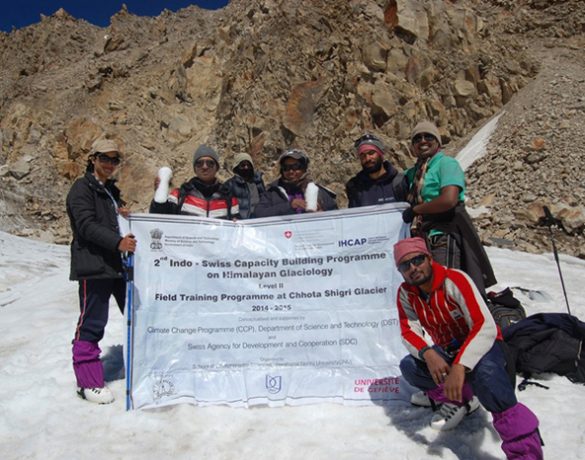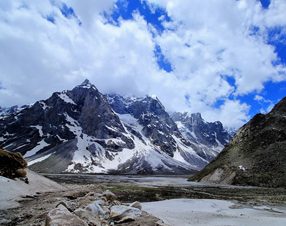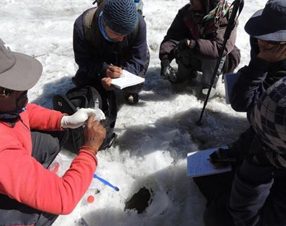 Brochure download
Our primary objective is to strengthen the resilience of vulnerable mountain communities in the Indian Himalayas to climate change. To accomplish this, we're working towards enhancing the knowledge and capacities of research institutions, communities, decision-makers and implementers on climate science and adaptation planning in the Indian Himalayan Region.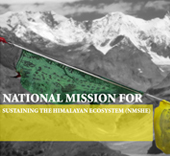 Download